Surprise - Beleive Me
€

25.00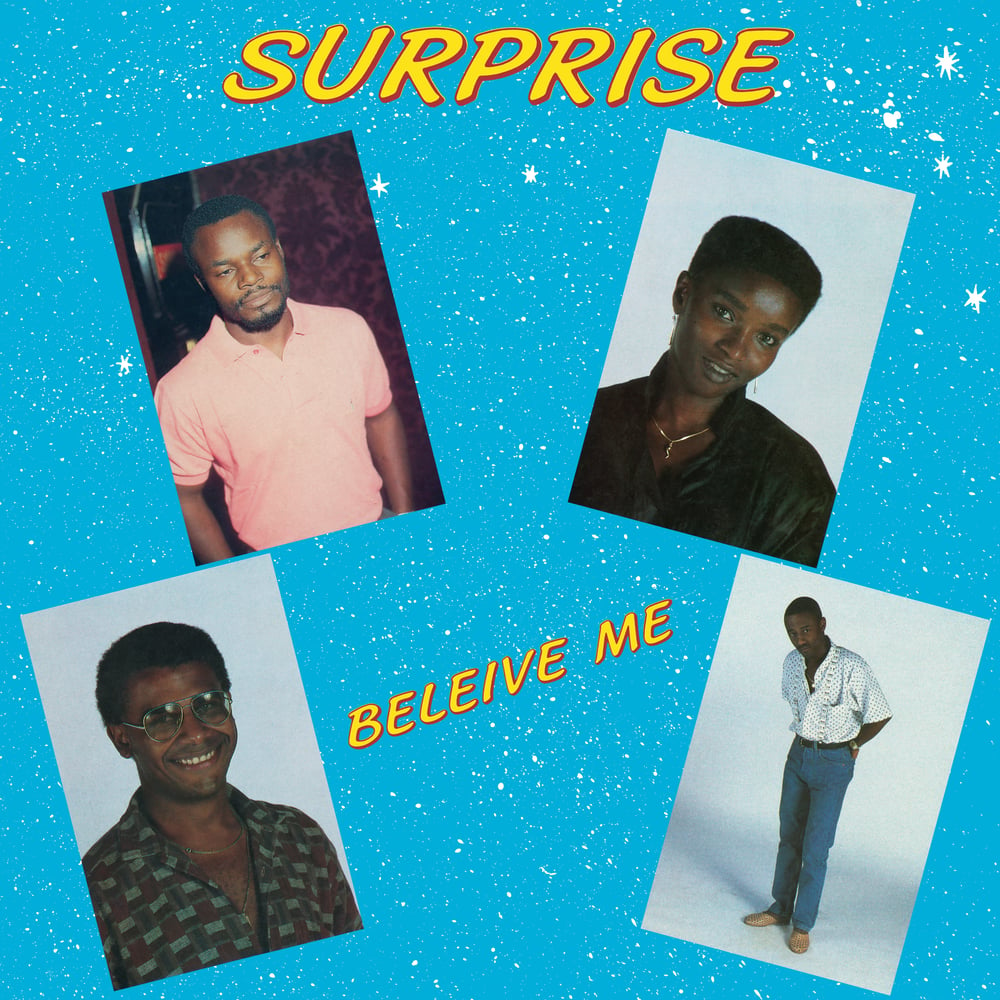 68661029
Surprise - Beleive Me
BeauMonde (BM1807)
Format: LP
Frédéric Gassita discovered music at the age of five. A little later he quickly proved to be a gifted young musician and have already played on a number of instruments. In 1977 he left Gabon to study in France, his mother offered him his first guitar. His tutors in France spotted the talent of the young man and decided to enroll him at the Conservatory of Music in Châteauroux, where he learned classical music, composition, and perfected his practice of piano, bass and guitar.
Back in Gabon in 1983, Frédéric decided to form the band "Surprise" with his longtime friend Jean-Jean Gateau, his musical influences – his parents introduced Frédéric to a lot of music: Afro-Cuban music, Jazz, Soul or RnB. - forged the sound of the band as well as a strong inspiration from the US funk that invaded the radio waves of Gabon: Earth, Wind & Fire, the Commodores, Maze by Frankie Beverly ....
The Guitarist Célestin Assélé Bongo joined the band and provided them the necessary means to record an album. Florence Nang Ekomye, a talented self-taught jazz singer, is immediately recruited, being the voice of Surprise.
Benefiting from the unique recording conditions of Studio N'Koussou in Libreville (the recording studio gabonese star Patience Dabany set-up in the early 80s): probably one of the handful studios in the planet to use a Digital 48 Tracks recorder at the time, the young musicians had the strong desire to get the perfect sound: "It took us almost a year to finish the album. We were young and we wanted to do the best we could so we dithered a lot on the choice of songs ..." The result is a sensational production, the use of synthesizers is slamming and the charm of Florence's voice make the recording quite unique.
Beleive Me is an outbreak considering what was being done in Gabon at the same time. Indeed, the vast majority of small Gabonese bands were still mimicking the sound of James Brown in cabarets…
The record unfortunately did not meet the success the band expected and seemed to have never really benefited from a real marketing. A year after the release of "Beleive Me", Frédéric flew to the U.S. and joined the Berklee College of Music in Boston where he studied for six years; the band never recorded together again.
Totally unknown until recently, Surprise, primarily an early work from the great composer, still sounds fresh and crisp and we hope it will now get the attention it did not get upon release.