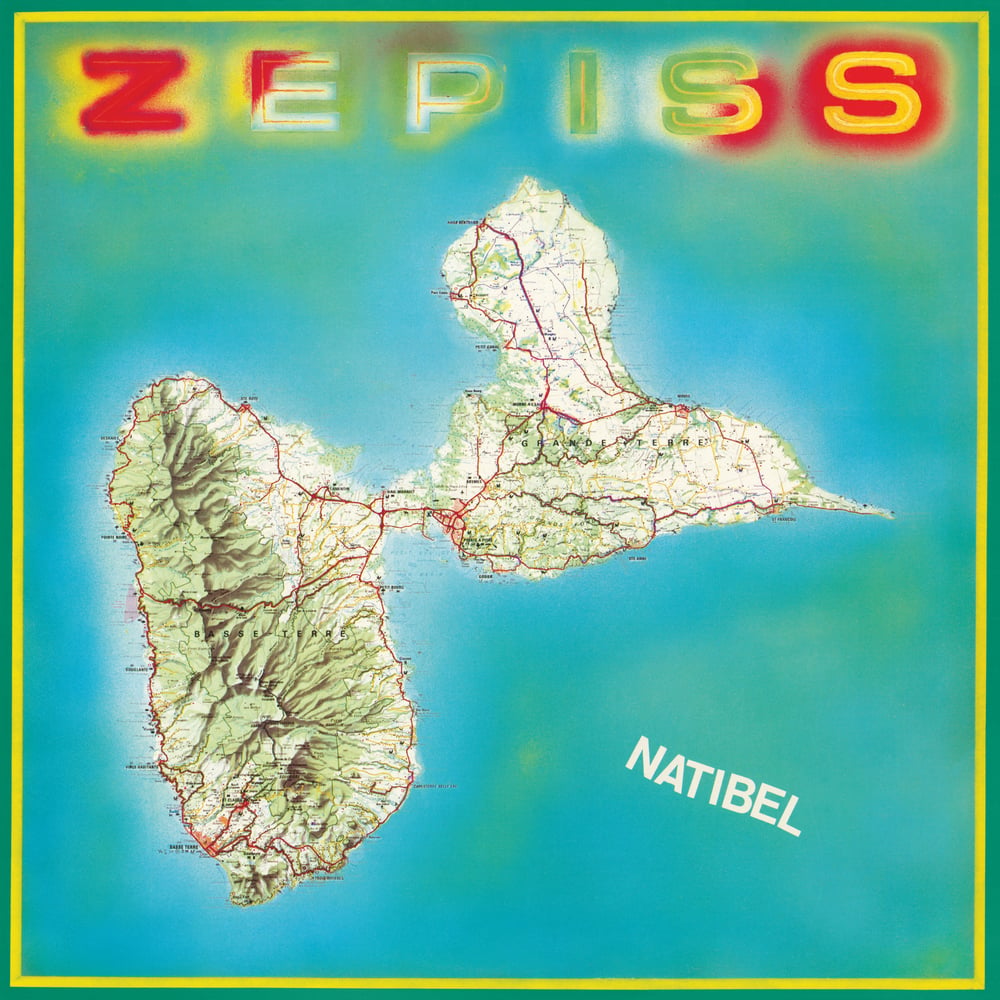 97515622
Zepiss - Natibel
BeauMonde (BM2309)
Format: LP
700 copies
Release Date: Apr. 14, 2023
A secret Gwo Ka Masterpiece.
Edmony Krater grew up on the side of Morne Rouge in Sainte-Rose, north of Guadeloupe. His mother sang in church, but Edmony was drawn to the sound of Gwo Ka, which was frowned upon but very present in ceremonies or funeral vigils.
As both a fashion designer for the theater and a musician (percussion, trumpet, vocals) in the group Gwakasonné, formed by Robert Oumaou and Georges Troupé, Edmony left Guadeloupe in 1983 to settle in mainland France just after recording their first album.
Upon his arrival in Paris, with the desire to give his own version of Gwo Ka, he founded the group Zepiss with Eddy Lebouin, Freddy Tisseur, Philippe Augusty, and Rico Toto and immediately recorded a first album, Natibel.
In a singular way, Natibel perpetuates Gwo Ka Modèn, a movement initiated by the iconic jazz guitarist Gérard Lockel, who was the first to theorize and politicize this music previously transmitted only orally. In just six tracks, Natibel combines the sophistication and roughness of its root music, as Gwo Ka combines an intense rhythmic section with intoxicating melodies.
In the tradition of other Gwo Ka musicians who took the music further such as Guy Conquet, Fabriano Fuzion, Gwakasonné, Erick Cosaque, and above all legendary drummer Marcel Lollia aka Vélo, Edmony Krater and his group Zepiss have contributed to preserving its heritage and bringing an obvious touch of modernity.
Tracklisting:
Natibel
Refleksyon 2
Pa Dekouraje
Refleksyon 1
Chimin Spirit
Pou Mizik La